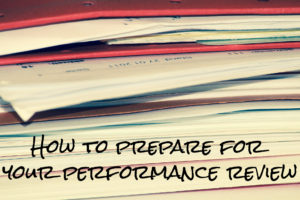 Performance reviews are often referred to as a bittersweet time of year: one where all of your hard work is reviewed and recognized, but also a time of year where your shortcomings come to light!
That said, many employees (and leaders) do not look forward to this uncomfortable time of year.
What Does a Performance Review Consist Of?

A performance review should not just be a time your individual performance is rated to the best of your boss's memory. It should be a process of:
Planning work and setting expectations
Continually monitoring performance
Developing the capacity to perform
Periodically rating this performance in a summary fashion
Rewarding accomplishments
Regardless of your level in an organization, each employee is likely subject to a performance review of his or her own. How do you position yourself for the best possible outcome in your OWN performance review? There are some fundamental steps to preparing for your own evaluation.
How to Prepare

If you plan on walking into your review with no prior preparation, or understanding of what you hope to accomplish, failure is the only thing you need to prepare for! In reality, you should be preparing for your review continually, or months before the review comes up. Not everyone will have that luxury, however. If that is the case, try to follow these steps prior to your meeting to ensure that your review is successful
1. Review Your Goals from Last Year

This is only possible if you have been at the company for longer than a year. If not, review the goals that were set out for you when you were hired. You may also refer to the objectives listed in the job description. Go back and review your records: projects you have completed, sales you have made, money you have saved, vendors you have brought on or eliminated. How did these tasks equal wins for your department or company?
2. Create a List of Accomplishments

Now that you have reviewed your work thoroughly, it is time to start recording it in document format, or on a spreadsheet. Did you have quantifiable goals, such as 10 new customers each quarter, or to save the department $50,000 by year end? How did you fare? Did you achieve or surpass what was asked of you? If you have access to the information, take an inventory and compare these achievements with other years to determine how you compared this past year.
3. Determine Areas for Development

Even if you have been a Rockstar this past year, there are always areas for improvement. What can you do next year to better your performance? Are there events or conferences you should be attending, but don't? Do you try to avoid continuing education opportunities because you just don't have the time? The areas where you feel the weakest are the areas you should concentrate on improving. Be honest with yourself and prepare several opportunities for improvement that you could take advantage of or work on in the coming year.
4. Approach the Review with an Open Mind

This is a time to be given accolades for all of your accomplishments, but this is also a time to listen to honest feedback from those you report to. The natural response is to be defensive when presented with any criticism – don't be. Listen objectively to what your boss has to say, and reflect upon your behaviors. Chances are, there may have been instances where an action was perceived differently than you intended. Rather than debate it, think of how you will react next time you are presented with the same situation. It may be just as difficult for your boss to communicate the feedback, so take it as constructive criticism that is meant for your professional development.
5. Come Prepared with a Tentative List of Goals for Next Year

As mentioned earlier, preparation is key! Based on what your goals have been in the past year, come up with new goals for the coming year that will benefit the company, as well as you as a professional. Some examples might be:
Added responsibilities
Mastering new skills or building upon existing skills
New project involvement
New Customers, or more products sold to existing customers
Leadership/mentoring opportunities
Anything else to challenge you and provide value to your department or company
Your boss may embrace all (or none) of the goals you present, but taking the initiative to prepare them will not go unnoticed. If you feel comfortable with your manager, run them past him or her prior to the review for talking points to address in advance.
Download our Employee Performance Feedback Form to record your personal goals and challenges. Click SUBSCRIBE to get this FREE tool now!

6. Do Your Research on the Market

If you plan to ask for a raise or a promotion, be sure to have a case ready. As mentioned in #2, having an inventory of exceptional results and surpassed goals certainly will not hurt. DO NOT WING THIS CONVERSATION. Research the market to determine accurate salary levels for your geographic area, years of experience, and title. If you live in the Midwest, and you find the salary for a Product Manager in New York City on one of the salary sites, this is not going to be an accurate market value. This might be the time to invest in a salary survey from a company such as ERE or Silk Road. You can refine your data to your geography, industry, company size, etc.
Rehearse the conversation you intend to have when asking for a raise or promotion. You want to sound sincere, conscientious, and factual. Now is the time to state that you were at 200% of goal for the last two years, or that you were able to take a product to market 74% faster with a 12% higher profit margin. You are not only asking for the raise or promotion, you are stating your case with data to enforce it.
Conclusion

A performance or annual review is an event that is often uncomfortable for everyone involved. By being prepared throughout the year, tracking results or accomplishments, it can be a meeting you highly anticipate. Be sure to approach it with preparedness, an open mind, and a positive attitude, and the result should be a win for both you and the company.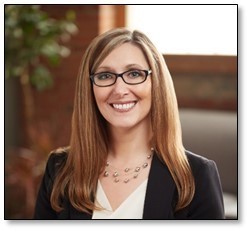 by Natalie Lemons
Natalie Lemons is the founder and President of Resilience Group, LLC, author of The Resilient Recruiter, and Co-Founder of Need a New Gig.  She specializes in the area of Executive Search and Career Coaching and services a diverse group of national and international companies, focusing on mid to upper-level management searches in a variety of industries.  For more articles like this, follow her blog.  Resilient Recruiter is an Amazon Associate.