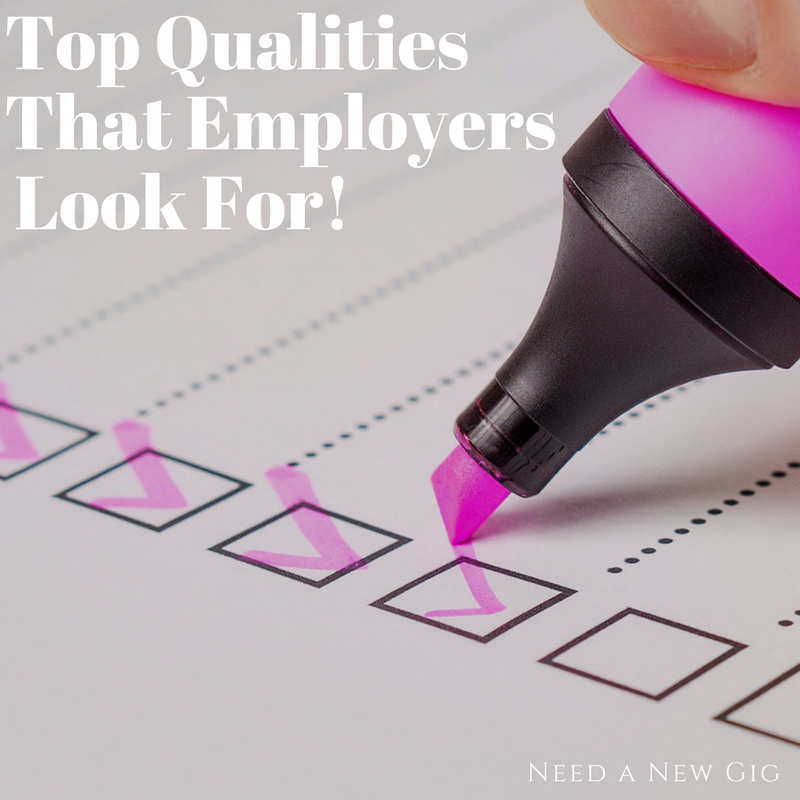 Top Qualities That Employers Look For!
If you are just starting your job search you may be trying to find ways to market yourself as best as possible.  So what qualities are employers actually looking for?  Ironically, regardless of the position, employers tend to look for many of the same things.  While you may be selling yourself on some of these qualities, you should definitely check the list to make sure you aren't forgetting any!
Likability
Employers are looking for candidates who are friendly, easy going, and easy to get along with.  Most organizations tend to be extremely team focused and they ideally look for someone who fits their mold.
Honesty
"Honesty is the best policy."  Have you ever heard this saying?  The same holds true in the workplace.  Employers want to hire workers who are not afraid to own up to their mistakes.  As we all know, it happens to everyone.  They also want to hire employees who are honest about their employment history, previous experience and skillset.
Confidence
Employers look for candidates who are confident in their skills and abilities.  They want professionals who are engaged that can do what they say they can do.  With that being said, there is a big difference between confidence and cockiness.
Smarts
This one may sound like a no brainer.  Funny right?  Well it's true!  Employers look to hire intelligent individuals who can make an immediate impact on their team.  This includes everything from problem solving skills, to organization, and really anything you need to get the job done.  They also love candidates who are interested in continued learning as they feel that they may be able to groom them into future roles.
Leadership
Leadership ability is another quality that is heavily desired by many employers.  Even if the position that you are applying to isn't a leadership role, they still look for these qualities.  Many times succession planning is always in the back of their mind.
Dependability
Employers want committed professionals who are going to be at work every day and give their best effort.  They tend to stay away from candidates that look for immediate flex time or sick days.
Communication
Communication piggy backs off of a few of the previous mentioned qualities like confidence and likability.  At the end of the day communication is extremely important.  Not only is it important to be able to get along with your team and be successful, but it is also important in order to interact with various levels of the organization.
Loyalty
Employers want professionals that they can trust who believe in the organization.  They want candidates who look at their role as more than just a job.  Ideally they are looking to hire people who feel that they are small piece of a bigger picture.
How do you let an employer know that you have these qualities?
Use keywords in your resume to display these qualities
Cover your strengths with your references to ensure that they communicate them correctly
Practice good communication (verbal and written)
Prepare examples of past experiences
Practice and prepare prior to your interview
Dan Metz is the Director of Executive Search and Employee Development at the Resilience Group, LLC, and Co-Founder and Contributing Author for Need a New Gig.  Follow his blog for more great tips like this!